Telephone answering service that pays off
---
Sign up for 30 days free telephone answering service;
More customers – nobody calls in vain, when you are busy

Better service – keep 100% focus on your customers

Fewer interruptions gives a greater efficiency
Get more information about telephone answering
Cheerful telephone answering service
Easy, secure and pleasant

Cheerful voices and short response time when we take your calls. And short, clear messages when we report back to you on email or text message. That's how we work in our call center. We talk to your customers and send you messages in exactly the way you want it to be - every time.
---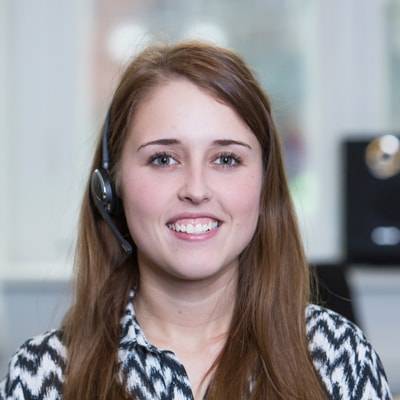 Telephone answering with message service

We take the calls you can't answer yourself, and send you a message through mail or text. For example if you are occupied or decide not to take the call, because you are busy with a customer or a task.
Let us be your backup on the phone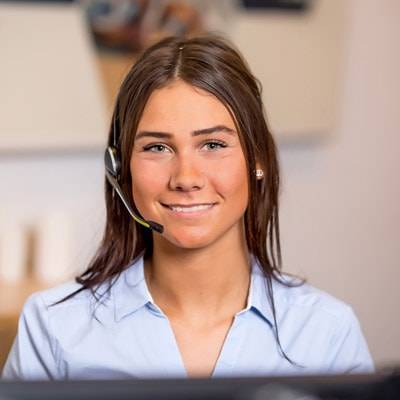 Telephone answering with call forwarding

We are your external reception and forward all of your calls to your employees. Exactly like your own receptionist would do it. If they don't answer, we will of course accept a message.
Let us take all of your calls
This is how our cheerful telephone answering works
---
We answer all of your calls with your company name and the exact greeting message that you wish.
We adjust our tone after what you think fist the best to your customer group. We can vary our cheerful voices in the whole spectrum; confidential, polite, caring, serious, happy and way more.
We vary our phone answering according to who is calling you, if you wish so. We can for example forward specially important customers through to you fast, reject salespeople or talk confidential with your closest customers.
We send you a message afterwards, either by email or text, depending on what you want.
We include exactly the information that you need, in our messages, so you easily and fast can get an overview and prioritize, what you should do with the messages.
And thanks to our continuous training program and advanced IT-system, we can remember it all every time.
---
Telephone answering addons
---
Calendar admission

We have access to your calendar and can therefrom tell your customers, when they can expect you to call back. And in that way, secure them that you will be calling back soon.
Try telephone answering with calendar admission
---
Make money on our telephone answering
---
You get more customers
You get more customers, because nobody calls in vain. Instead of meeting an answering machine, and then calling another competitor, we listen to the customers need and agree with them for you to call back. That makes more orders, more new customers and thereby increased earnings for you.
Better Customer Service
You can keep 100 percent focus on the customer you are working with, even if your phone rings. Because you know that we are sitting ready to answer the call. And your customers feel well treated, because you don't have to run for the phone, in the middle of everything.
Your efficiency increases
You get peace to work, and can call the customers back, when it fits you. Your day in general becomes more efficient, because you avoid interruptions and unnecessary disruption. And you will in many cases be able to feel that the earnings are increasing.
---
An added advantage of telephone answering with call forwarding
By letting us answer your calls, you save the cost and effort put in to having your own telephone receptionist. You are ensured satisfied and loyal customers, who will be services well and will recommend you to others.
---
Yes please to telephone answering NOW
---
It is very easy to get started
Udfyld formularen

You click the orange link below, and fill out the little formula, and you will then be hearing from us shortly. Send the formula to us, and you will hear from within a couple of days.
Register here

Vi ringer jer op

We will call you and ask questions about your needs and your specific requirements for the telephone answering, to be able to make sure that you will be more than pleased with our cooperation.

Opsætning af viderestilling

We help you arrange the forwarding of your calls to us, or help make your telephone system ready to forward your calls to us. Usually it is very easy and simple, but in a few cases, it will take a little bit more information from your telephone operator, and we will always be happy to help you with that.

Aktivering og login til MyTopCall

Now you are started, and can through MyTopCall, our free web portal, continuously monitor, how many calls we answer for you.

Opfølgning

After 14 days, we will call you to hear how things are going, and if there is anything you would like changed in our way to receive your calls. And we evaluate if the phone rings an appropriate amount of times, before the calls passes on to us, or if anything should be changed in the way the call forwarding is happening.
---
It only requires a forwarding of your phone to us, and then you are in progress.
If you chose to continue after the free trial is over
Udfyld formularen

When the free trial is over, we will follow up either on email or by phone, to hear if you would like to continue the cooperation. From the free trial period, we can give you an indication of what price level you are on.

Vi ringer jer op

If you chose to become a paying customer with us, we will send you a confirmation email and we are pleased that we can continue our cooperation.

Opsætning af viderestilling

If you chose not to continue, we thank you a lot and hope to see you in our call center again another time.
---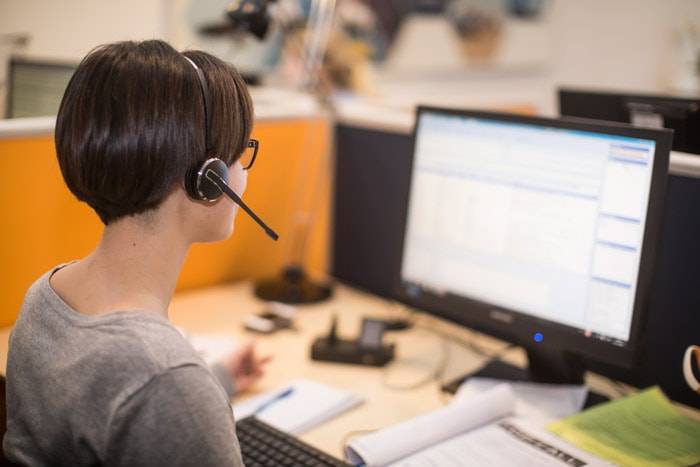 ---
NOTE!
You will never become a paying customer, unless you have said yes to it yourself. It does NOT happen automatically with us.
Experiences from our customers
Get a customer case sent if you would like to read more about how we handle the customer service for one of your many happy customers. Including how they experience the changes in their everyday.
Fill out the form below:
Professional all the way through
"After working with TopCall for several years, I got to say that their telephone service works impeccably. My client are welcomed nicely over the phone, and get a feeling that TopCalls receptionists are a part of my company. The messages I receive are clear and precise, so I am never in doubt what it is about, when I call a client back."
Michael Friis Pedersen, lawyer
See more Customer Testimonials
---
TopCall Opening Hours
Monday to fridag 8 - 18 :  Saturday 9 - 16  :  Sunday 10 - 16